We're delighted to be able to offer a new product to our clients – a quick, easy and cost effective way to bespoke shirts and blouses for your staff uniform.
We call it Add 2 Hybrid – a great new system of adding a specific colour trim to a selection of our stock shirts and blouses for a minimum order of only 20 pieces. Great news for some of our smaller clients who would still like a bespoke product without excessive cost and long lead time.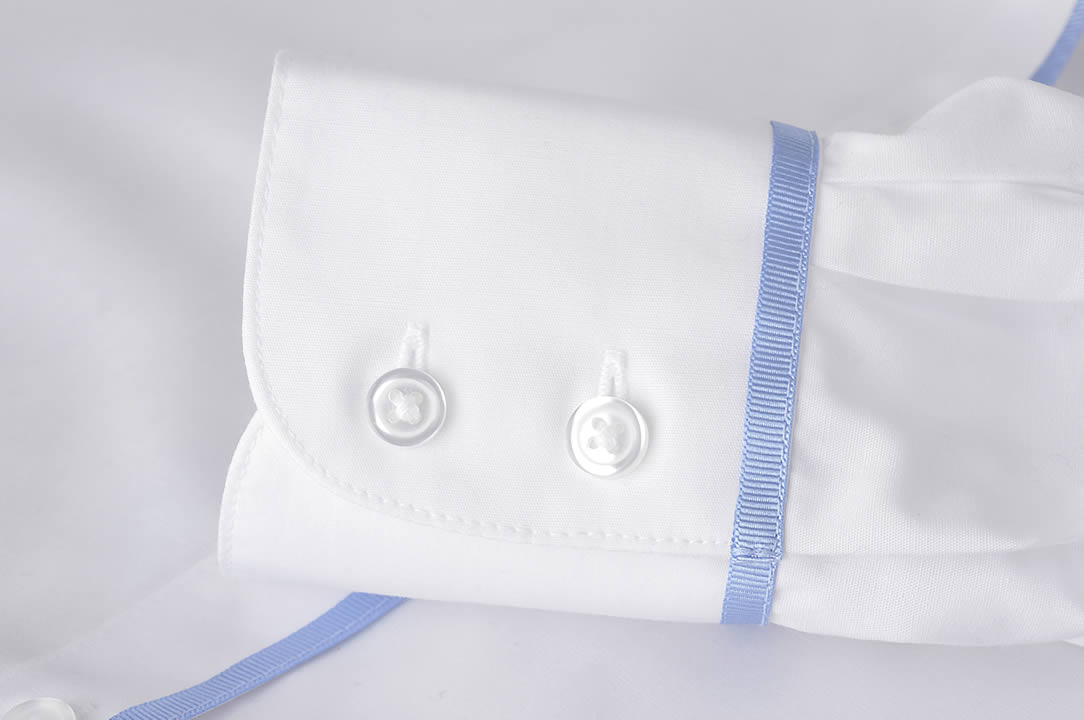 So how does it work? Simple really, here's a quick outline below:
Ribbons are available in 6mm & 10mm width in 36 different colours
Minimum order size is 20 pieces
Sample lead time is around 2 weeks (just so as you are happy before proceeding to bulk)
Lead time for bulk is around 3-4 weeks but we will confirm this at time of ordering.
Please do get in touch if you are interested in finding out more. Depending on the style features of the shirt/blouse you select will determine where and where not the trim can be placed. But we will talk you through this and advise you every step of the way.
We think this is a fab way to brighten up a regular stock garment and make it work for your brand.
Transform Your Staff, Transform Your Style.